Coaching
Visit
Jim's Blog (Thor's Hammer)for practical business and economic observations.

Jim coaches & inspires CEO's and Executives. He works with CEO's through TEC and with Executives through his private firm Thorsten Consulting Group.
Regardless of the venue, Jim executes his mission of "improving people's lives and their businesses" by helping individuals learn the skills and knowledge to achieve their goals.
What is Business Coaching?
Business coaching is the practice of providing positive support and positive feedback while offering occasional advice to an individual or group in order to help them recognize ways in which they can improve the effectiveness of their business. Coaching is an excellent way to attain a certain work behavior that will improve leadership, employee accountability, teamwork, sales, communication, goal setting, strategic planning and more. (source: http://en.wikipedia.org/wiki/Coaching#Business_coaching)
What is the Coaching Process?
The process is simple, the work is hard. First, the individual's needs are identified. These needs may be self determined or based upon the direction of their management team.
Next, a path is outlined that includes:
creation of a worthy goal,
determination of skills needed as well as skills possessed,
training experiences that are required to obtain the skill,
testing of the new skills,
evaluation of progress,
course corrections, if necessary
Success!
This journey will involve regular coaching sessions (face to face, telephone, video conferencing, etc.)
How to select a Coach?
You are contemplating hiring an executive coach for yourself or for your staff members. What should you consider before hiring a coach?
The first consideration is what is your goal?
1) Is it the development of the "whole" person?
2) Is it to develop a specific skill set?
3) Is it to correct specific problems?
Each of these three will have different approaches. The longest, most fulfilling and far reaching is the development of the whole person. This can also result in an on-going coaching relationship. Coaching to develop a specific skill or to work on a problem is typically a time limited approach.
The second consideration is the appropriate match between the coach and the coaching candidate. This will involve analysis of:
1) existing corporate culture,
2) personality complement between coach and candidate,
3) skills of the coach,
4) experience of the coach (by the way, executives in transition sometimes believe that coaching is easy and as a result will experiment on coaching candidates. This is negligence in practice.)
5) and cost of the coaching service (any coach that insists on extended timeframes is thinking of their cashflow and not the coaching candidate).
The selection of a coach is an important decision. Interview, check references, and match the appropriate coach for the appropriate candidate and circumstance.
Interested in Individual Coaching? Call Jim and let's discuss how we both can help you achieve goals that reach beyond your expectations.
Background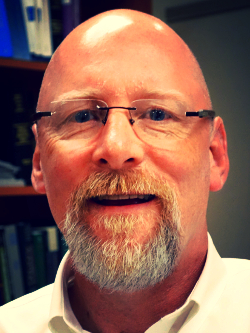 Jim works with a variety of industries in both profit and not for profit sectors. He has a passion to help companies and individuals reach new levels of success.

Contact Jim to make a positive difference in your life, in your company and in overcoming these everyday obstacles!
Puzzled?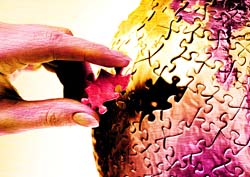 Are your profits decreasing?
Is your management team dysfunctional?
Do you suffer from policy and procedure constraints?
Are you concerned that your back office doesn't get enough accomplished?
Do you wonder if you have a competent accounting staff?
Do you feel that you are just spinning your wheels?
Talk to Jim - he'll help you complete the puzzle by:
putting the correct piece in place,
finding new pieces,
helping you find a different puzzle!