VISTAGE - World's Leader for Executive Peer Groups
Formerly TEC - The Executive Committee
New: Visit
Jim's Blog (Thor's Hammer)for practical business and economic observations.

Vistage - The Global Leader of CEO Peer Groups
Jim is a Vistage Chairman for 2 groups in Southeastern Wisconsin. Vistage is an international organization of CEO's with more than 20,000+ members throughout the world. Vistage groups meet on a regular basis to discuss confidential issues that affect the members, their employees and their companies. Vistage is dedicated to increasing the effectiveness and enhancing the lives of CEO's.

Vistage deals with your issues. Chief Executives helping one another grapple, wrestle and come out on top with sound solutions to serious and significant business obstacles and, most importantly, new business opportunities. The Vistage membership network has experience with a wide gamut of issues such as:


Working with entrepreneurs
Risk-taking
Dealing with ownership in transition
Finding the most effective personnel for your organization
Strategic planning
Company-wide benefit and retirement planning
Doing business globally
Implementing new technologies
What,s the process?
TEC has four other interesting features that support its mission of making CEO's more effective and enhancing their lives in the process:

A personal one-on-one executive coaching experience for up to two hours each month with an expert CEO coach who only has your business and personal interests in mind.

A tightly knit group of fellow CEO's, presidents and business owners who regularly meet for one purpose: to help each other's bottom line and help each other reach their own best potential.

Top business thinkers from around the U.S. sharing their expertise on subjects critical to the leadership and successful management of today's tough business challenges. Imagine this kind of stimulating exposure in the company of your fellow Vistage group participants every month or so.

Accessing a secure interactive website that links over 20,000+ members from around the world, 24 hours a day. You can use the site to build new business relationships, learn about new business approaches, enter into ongoing dialogs on current strategic issues, and seek help in reaching new global markets or exploring new business opportunities.

If you are running an organization in Southeastern Wisconsin, then you should be in a Vistage group. Call Jim to discuss visiting with one of his groups at 262-392-3166 or email him at [email protected].
Interested in
Individual Coaching?

Background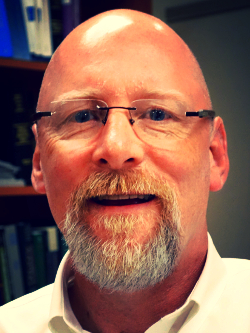 Jim works with a variety of industries in both profit and not for profit sectors. He has a passion to help companies and individuals reach new levels of success.

Contact Jim to make a positive difference in your life, in your company and in overcoming these everyday obstacles!
Puzzled?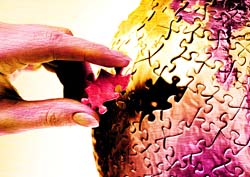 Are your profits decreasing?
Is your management team dysfunctional?
Do you suffer from policy and procedure constraints?
Are you concerned that your back office doesn't get enough accomplished?
Do you wonder if you have a competent accounting staff?
Do you feel that you are just spinning your wheels?
Talk to Jim - he'll help you complete the puzzle by:
putting the correct piece in place,
finding new pieces,
helping you find a different puzzle!